Posted on November 28, 2019 by andre
This November, we're happy to present for you a new range of leather blanks or cut outs at our Etsy Store. Featuring bookmarks, gum leaves and a range of hair barettes.
Leather bookmarks just waiting to be embossed


---
Posted on November 7, 2019 by andre
Western Leathercraft has reopened its Etsy Store after taking a break. We're ready to start taking commissions again!
---
Posted on October 17, 2019 by andre
In August 2019,  we were forced to close our store in Lord Street due to a huge downturn in business in the first half of the year, ending our days as a craft supplies store.
But Western Leathercraft is not dead! We now continue in a smaller capacity – running Leathercraft Classes, Market Stalls and selling online at this website and on Etsy.
Our first run of new Leathercraft Classes are going up onto the website today! And you can find them here.
---
Posted on August 8, 2019 by andre
With regret we must notify you that Western Leathecraft will be ceasing business on Sunday August 18th.

We will be running a closing down sale from Tuesday 13th to Saturday 17th of August. Everything in the store will be 50% off.
---
Posted on May 11, 2019 by andre
Don't forget to get to the polling booth before you head on down to the Boddington Medieval Fayre!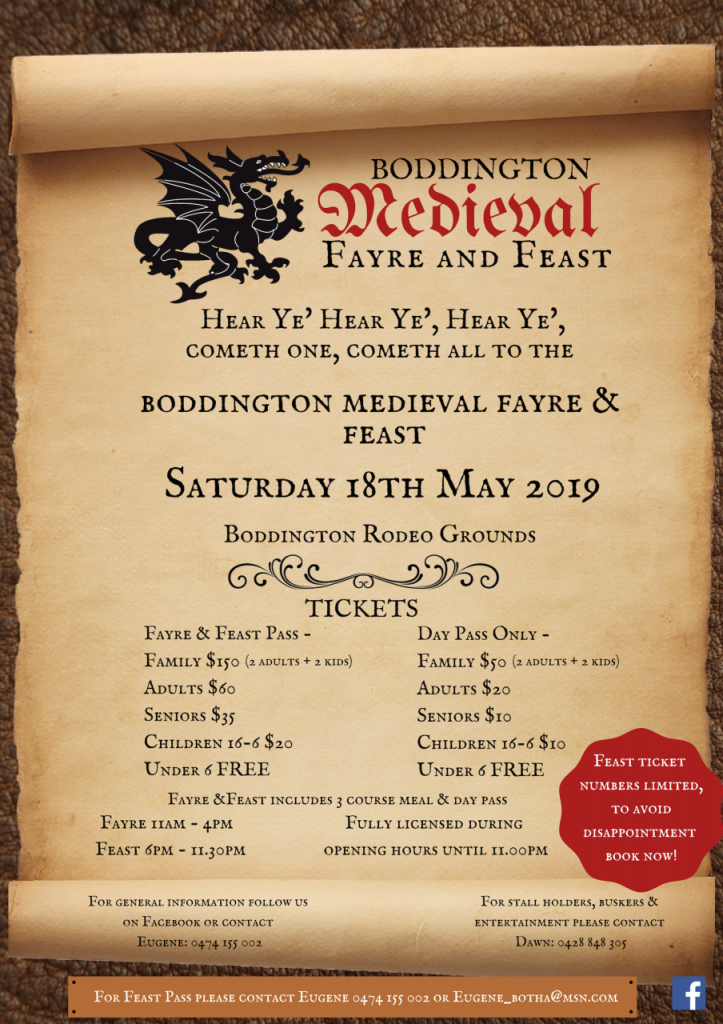 ---
Posted on May 11, 2019 by andre
Over 60 mostly old and discontinued craft stamps from Tandy Leathercraft and Midas.
Single Stamps $9.00 each. 
10 Stamps for $75 
20 Stamps for $130 
Postage rates: 
Australia
1-10 stamps $9.00
11-25 stamps $13.00
USA
1-10 stamps $30
11-25 stamps $43
Other International Rates: Please email us.
(All prices are in Australian Dollars).
---
Posted on April 18, 2019 by andre
Before the end of our Grand Easter Sale.
Today and Saturday and the last two days of trading where you can get $50.00 of free Waproo Dyes or buckles from Western Leathercraft when you spend over $100.00. And tonight, we're open late till 7pm!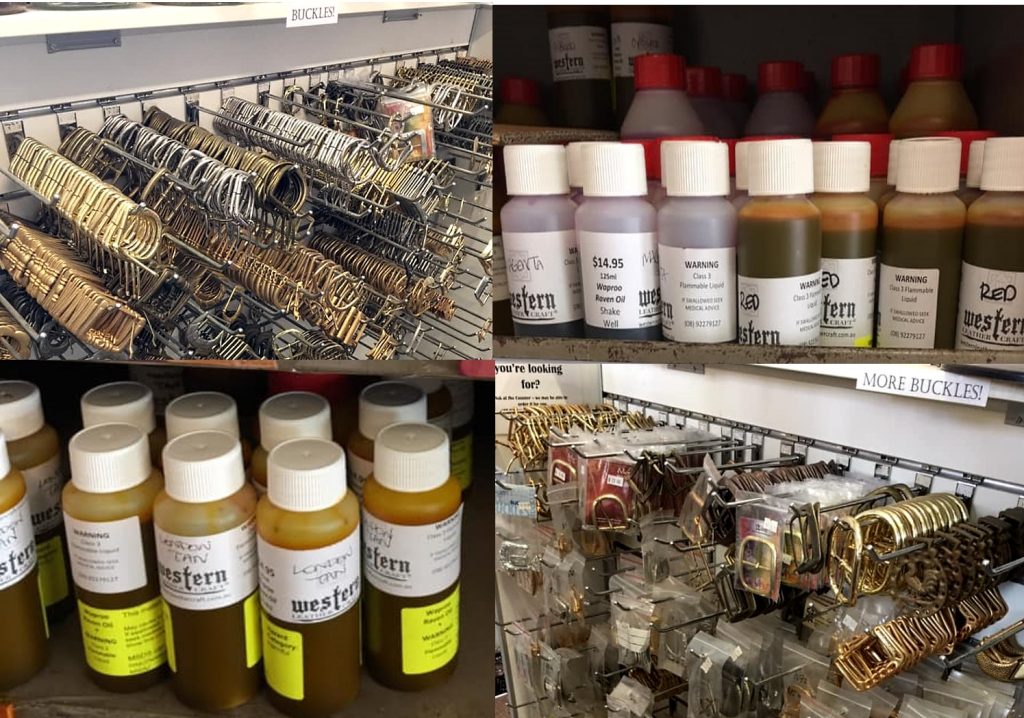 ---
Posted on April 17, 2019 by andre
At one of our Etsy Customer's requests, we produced a Conan Headband in black. Why didn't we think of that before? Now you can order them in black too. As you can with many of our other headbands.
---
Posted on April 9, 2019 by andre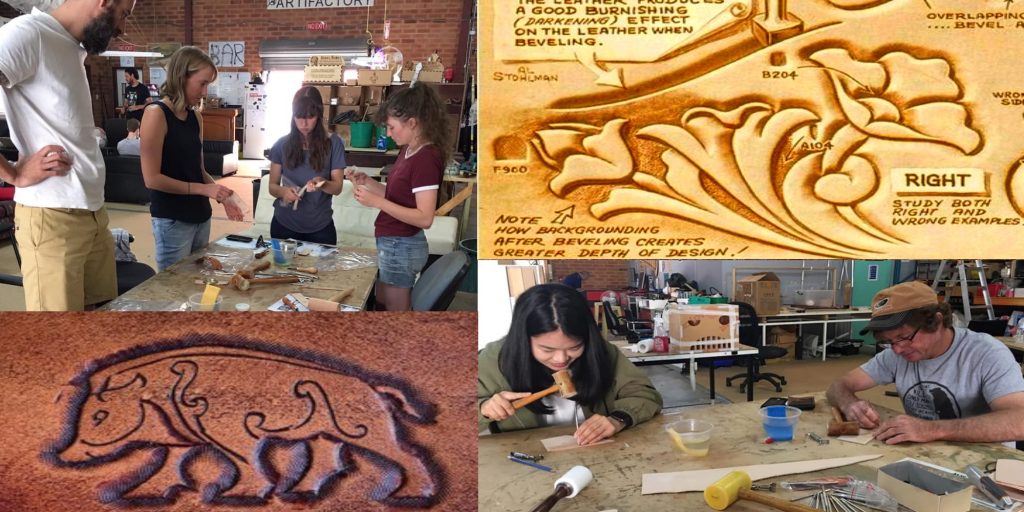 Looking to learn how to leathercraft and living in Western Australia? Western Leathercraft runs Saturday morning classes at the Perth Artifactory in Osborne Park, Perth. Prices vary depending on the type of class and include:
* Beginner's Leathercraft
* Introduction to Leather Carving
* Make a Dog Collar
You can book them here.
If you're running a Classroom, a Manual Arts Department or even a Men's Shed, you might be interested to know that we can run classes for children as well as adults and are willing to travel within the Metro Area. Contact us for a quote.
---
Posted on April 8, 2019 by andre
Theme: Zombies & Warriors
Entry requirements: See "Notes" section on our Facebook page.
Entries may be submitted any time leading up to and including Saturday, May 18th (Please bring them into the shop. Do not send by post). 
Entries will be on display to the public for 3 weeks behind glass. . 
Competition Results announced on Saturday, June 8th at 12pm in the Western Leathercraft shop. 
Entries will be available to pick up from June 8th after the competition has been announced and photos taken. 
Competition Judged by a panel of three Judges. 
All entries will have a number so the judges do not know whose work they are looking at.
Prizes: 
1st Prize: Your choice of either a $75 shop voucher or an Epic Armouries Deluxe Zombie Mask Box Set (valued at $92.50). 
2nd Prize: Your choice of a $40 shop voucher or a DVD of The Armourer's Workshop: How to build a Medieval Great Helm (valued at $54.95). 
3rd Prize: Your choice of a $20 shop voucher or a DVD of Faire: An American Renaissance (valued at $24.95).
---